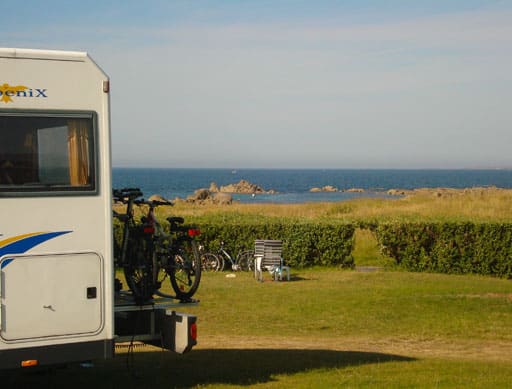 Special Offer for camper-vans
The campsite offer a special offer for camper-vans: 11,60€ for two people, including water filling, wasted water facilities
Electricity available from 3.50€
The camper vans pitches are on large (80 to 100 m2), levelled and grassy places inside the site
Wastewater disposal area and water point
Reception opening hours: 8am – 12h30pm and 5pm – 7h30pm
Arrivée à partir de 13h avec possibilité d'accéder aux emplacements même sans réservation, en consultant le plan affiché à l'accueil. Enregistrement en soirée.
Départ pour 12h.
Camper vans facilities
Camper vans facilities are available, outside the site, for all users
Automated barrier and bank payment terminal. Electric connection and WIFI included.